POWER UP YOUR BRAND'S PRESENCE
We believe in making websites affordable and accessible for small business owners, without the fancy price tag Australia wide.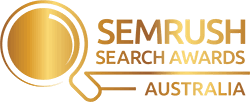 Web design and digital marketing that makes brands stand out
Let's Find Out More About You.
Stop Following Your Competition & Start Leading Your Industry
We are a trusted custom web design agency in Gold Coast, QLD with authentic, genuine reviews and relationships with our clients.
Web design is not only our passion, it's our bread and butter. Our aim is to create high engaging websites that increase user conversions and maximise ROI results.
Our in-house team consist of dedicated web designers, web developers, digital strategists and UI/UX specialists who together deliver tailored digital solutions for businesses.
It's not always about looking pretty! While we do have our own growth-focused strategies to work on, our main focus is to always adapt to the client's needs and goals which makes us the ideal web solutions partner.
Everything we do is purpose driven, which means we measure our success by your standards, not ours.

In a world where everything looks the same, average is invisible. We don't do average. We create unique, super smart, all singing, all dancing websites and digital marketing strategies that do more, go further and make our Mums proud.
DIGITAL MARKETING SERVICES
What Our Client's Are Saying...
Get A Free Quote - No Contract, No Hassle!
No fluff. No BS. Just pure results Our clients achieve an average of 4-5x ROI when they employ our
digital marketing services –
you can too.